Home > History > JOTA and JOTI at Narrabeen 2008
JOTA and JOTI at Narrabeen 2008
by Phil Donald, District Scout Leader, Garigal
70 Scouts from Garigal and Northern Beaches units met up with 50 Guides from Sydney North for their annual JOTA/JOTI camp on Narrabeen Lakes.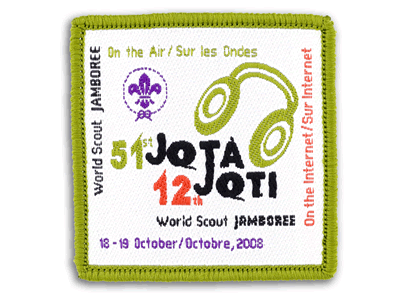 The Manly Warringah Radio Society provided radios and operators for local and national hook-ups. Most of the contacts were made along the Australian Eastern coast and with NZ. Over a period of nine hours there was always a conversation going on between our group and other JOTA camps.
For International contacts a network of 15 computers provided Internet Relay Chat using the Scoutlink network. Glenn Satchell again did a terrific job to link the scouts and guides to camps all over the world. As contacts were made the scouts were only too happy to identify the country and put their stickers on our world map.
Bob Richards and his team provided the Electronic Kit building experience and once the soldering irons heated up there was no stopping the campers from sticking something together. Most ended up with a buzzer to drive the leaders a bit crazier. Some ended up with a lot of solder.
The North Harbour Water Activities team took over 100 scouts and guides canoeing and sailing for three hours at a time. This was just one of the highlights of the weekend and the weather was perfect.
In the spare time there was a water slide and swimming in the lake. A movie on Saturday night topped off the weekend.
Special mention to Geoff Anderson from Belrose for attempting his first merry go round and having great success. Pictures can be viewed on the 2008 Photo Gallery.