Home > Radio > Radios at Narrabeen
Radio and Computer Groups
Manly-Warringah Radio Society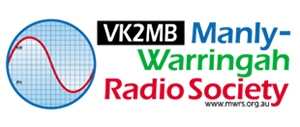 The Manly-Warringah Radio Society (MWRS) is an Amateur Radio and Electronics enthusiast group serving the Northern Beaches and North Shore areas of Sydney, Australia, using the call sign VK2MB.
They've been "surfing the airwaves" since 1923. The earliest mention of the Manly Radio Cub found so far is The Evening News for 17 March 1923 which reports on the Many Radio Club's inaugural meeting.
The members generously provide their time, expertise and equipment to run the radio activities for the Scouts and Guides at JOTA.
Scout Radio and Electronic Services Unit (Victoria)

The SRESU is a team under the Victorian Branch of Scouts Australia. Established to provide radio and electronics related services for Scouts, the SRESU runs radio and electronics activities for all sections, provides health and welfare communications for large Scouting activities, helps Scouts obtain amateur radio licences by running theory classes and examinations and is responsible for co-ordination of the annual Jamboree On The Air (JOTA) and Jamboree On The Internet (JOTI) in Victoria.
See the Scout Radio and Electronic Services Unit website for more information.
Wireless Institute of Australia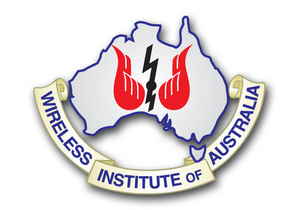 The Wireless Institute of Australia is the World's first and oldest National Radio Society, being founded in 1910. The Wireless Institute of Australia is a member of the International Amateur Radio Union and represents all Amateur Radio Operators in Australia to the various government bodies in this country.
WIA membership provides the monthly "AR magazine", and a wide range of member services. These include the WIA bookshop, publications, Sponsorship of Contests and Awards, Weekly News Broadcast, and working with Government agencies to represent Amateur Radio Operators here in Australia.
American Radio Relay League

The ARRL is the organisation that represents American amateur radio operators.
The United States government began licensing Amateur Radio operators in 1912. by 1914 there were thousands of Amateur Radio operators in the United States. In May 1914 the ARRL was founded to represent them.
Today the ARRL, with approximately 156,000 members, is the largest organization of radio amateurs in the United States. The ARRL is a not-for-profit organization that:
promotes interest in Amateur Radio communications and experimentation
represents US radio amateurs in legislative matters, and
maintains fraternalism and a high standard of conduct among Amateur Radio operators.
The International Amateur Radio Union
As amateur radio uses an international natural resource, the radio spectrum, effective international organisation is required to manage the interaction with the agencies that regulate and allocate the spectrum and to promote Amateur Radio.
Created in Paris, France, the International Amateur Radio Union has been the watchdog and spokesman for the world Amateur Radio community since 1925. The IARU is made up of Amateur Radio societies in 150 countries around the world.