Home > History > 100 Years of Guiding
100 Years of Guiding
September 2009 celebrates 100 years since girls appeared at the Crystal Palace Rally and demanded Lord Baden-Powell, founder of the Scouting Movement, provide exciting activities for girls.
Girl Guides Australia will be celebrating 100 years of Guiding across Australia from September 2009 to February 2011.
This will be an exciting time for all Girl Guide members, past and present. There will be a huge year of celebrations. The activities will reflect on the fascinating history of Guiding, how it has changed over the years and adapted to the times.
Origins of Guiding
It was at Crystal Palace Park in London in 1909 that a small group of pioneering girls stopped Lord Robert Baden-Powell at a Boy Scout rally in the park to demand that a girl's movement be formed. After this event it became obvious to Lord Baden-Powell that if a girls movement were to be formed and to succeed it must have its own scheme. Following the request from the girls at Crystal Palace, Lord Baden-Powell went ahead and published his scheme for 'Girl Guides' with 6,000 girls registering in 1910.
Girlguiding UK has a complete website devoted to the centenary. There are lots of news items, events and photos available on the site. Girlguiding UK Centenary This version of the site from 2012 courtesy of the Wayback Machine, web.archive.org
Centenary Rose - Chelsea Flower Show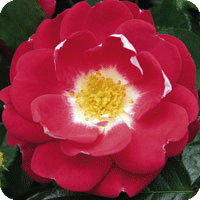 Girlguiding UK's Centenary Rose is all set to be viewed by the public at this year's Chelsea Flower Show.
The rose is a rich raspberry colour with clusters of flowers and is ideal for all-purpose planting in beds and borders as well as containers. More information is available at roses.co.uk.
As part of her Royal visit to the show Her Majesty The Queen -- who is Patron of Girlguiding UK -- viewed the rose.
WAGGGS - the World Association of Girl Guides and Girl Scouts
WAGGGS is the international organisation that manages Guides. Their Centenary page contains information on many of the global activities that are taking place. The link is no longer available.
Wikipedia
Wikipedia is an online encyclopedia, maintained by the public. Anyone can add or modify a page on the site. It is a fantastic resource for lots of things, including Scouts and Guides.
There is an article about the Guide Centenary on Wikipedia which contains links to many other articles on Wikipedia.