Home > Scouts > Scout Award Scheme
Scout Youth Program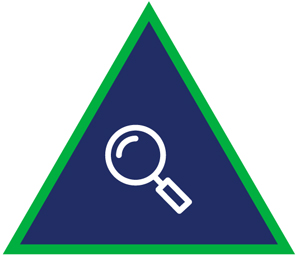 Activities from JOTA can be used as the basis for a Special Interest Area in STEM and Innovation. The SIA guidelines don't prescribe specific tests for each badge. The examples below are taken from the old Award Scheme and give some ideas for the type of tasks that could be proposed for the SIA.
Research the history of one particular kind of communication (eg Amateur Radio, Telephone, Satellite, Internet).
Find out about the latest technology used for communications (eg Amateur Radio, Telephone, Satellite, Internet).
Learn and use the call signs of the phonetic alphabet as used on two way radio.
Send and receive a message using Morse Code.
Learn and use information technology communication such as Internet chat.
Help set up an Amateur Radio base.
Construct an electronic kit.
Learning about and using computers and the Internet.
Aspects of technology other than computers such as two way radio or CB. Be able to identify the main parts and have knowledge of its operation.
The Scout Radio and Electronic Services Unit of Victoria has details of a suitable program for obtaining the old Communications badge. This could be adapted for an SIA.
Amateur Radio Operator Badge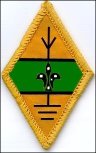 A member of Scouts Australia who obtains an Amateur Radio Operator's License, in accordance with Government regulations, may wear the Amateur Radio Operator Badge on the right sleeve of the uniform.
The badge is a gold diamond with a green band across the centre and is issued on the authorisation of the Branch Jamboree On The Air Coordinator.
Amateur Radio Foundation License
In 2005, the Australian Communications and Media Authority, ACMA, introduced an Amateur Radio Foundation license, targetted at a younger and less technical audience. The Foundation License has become the perfect license for Scouts to get started in Amateur Radio.
Scout Radio and Electronic Services Unit of Victoria
The SRESU is a service unit of the Victorian Branch of Scouts Australia. Established to provide radio and electronics related services for Scouts, the SRESU provides health and welfare communications for large Scouting activities, helps Scouts obtain amateur radio licences by running theory classes and examinations and is responsible for co-ordination of the annual Jamboree On The Air (JOTA) and Jamboree On The Internet (JOTI) in Victoria.
See the Scout Radio and Electronic Services Unit website for more information.
Wikipedia
Wikipedia is an online encyclopedia, maintained by the public. Anyone can add or modify a page on the site. It is a fantastic resource for lots of things, including Scouts and Guides. Here's some useful references: